Microstar®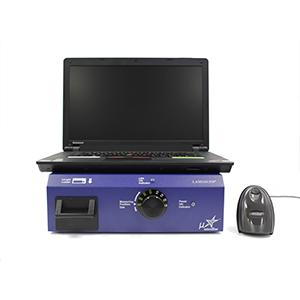 The microStar is Landauers portable OSL dosimeter reader. The microStar provides fast and accurate dose assessments using single point dosimeters, nanoDots. The microStar can also be used to read the full complement of inLight dosimeters used for whole body and environmental dosimetry.
Microstarii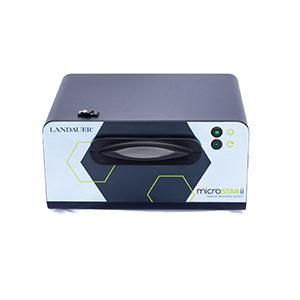 The microStarii is Landauer Inc's brand new nanoDot reader, specifically designed to cater for hospitals and radiotherapy departments. The new microStarii is accompanied with an all new microStar software package, with added functionality and a new user friendly design. The new software comes pre installed on the included all-in-one desktop control PC. For more information please click the link to download the microStarii information booklet.
OSLR Automated Readers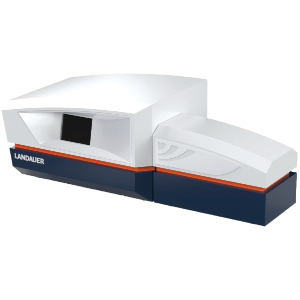 The range of OSLR Automated Readers are the newest offering from Landauer and designed to read inLight dosimeters, whole body and environmental. There are 3 fully automatic models available capable of reading and annealing 50, 250 & 700 dosimeters.